Physiotherapists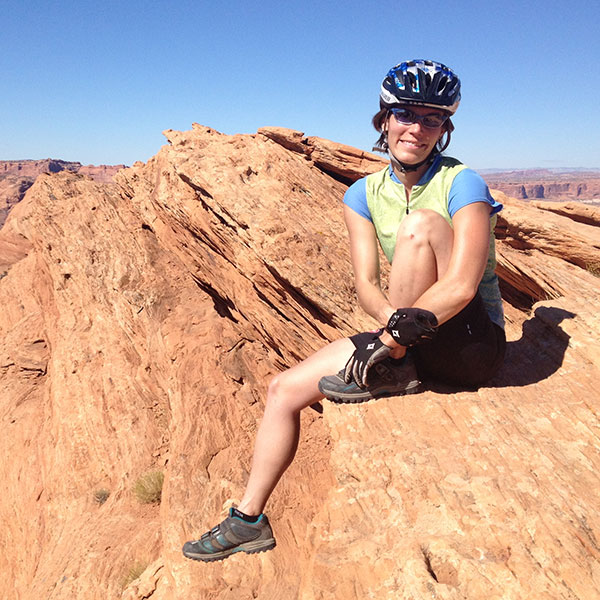 Jacynthe Brodeur
Physiotherapist, BSc.P.T., FCAMT, CAFCI, GunnIMS
Jacynthe graduated in 2002 from Laval university with a bachelor of Science in Physiotherapy. Her training at a post-graduate level include the highest certification in manual therapy, the Fellowship of Canadian Academy of Manual therapy (FCAMT), traditional acupuncture, Intramuscular stimulation, core stability, custom foot orthotics, diagnostic imaging, taping and functional and sport exercise training.
Jacynthe's philosophy of treatment is that every injury happens for a reason, she searches for the underlying cause to achieve optimal healing and prevent re-injury. She then uses a variety of treatment techniques and exercises to regain maximum function and healing. She believes in hands-on treatment and uses mobilizations, manipulations, dry needling and soft tissue techniques to help achieving the patient's goals.
She is an outdoor enthusiast, rock climber, mountain biker and backcountry skier, passions that she shares with her life partner Vince Osborne. She also loves spending time with her two young kids, Zach and Zoé.
Kevin Worobey
BSc. (Zoology), BSc.P.T, CAFCI
Kevin's years of expertise and specialization while practicing in the field of physical therapy include: manual therapy, traditional acupuncture, sports therapy, exercise prescription, and custom foot orthotic prescription. After graduating with Distinction with a BSc in Zoology ( U of Calgary) and a BScPT( U of Alberta), he has been very successful treating clients for fourteen years, including seven in his home town of Banff, at Banff Physiotherapy. Kevin's passion and determination to optimize functional recovery also extends to the elderly population while completing home-care visits with Alberta Health Services.
In his free time, Kevin is extremely busy volunteering at swim meets, timing at ski competitions, enjoying piano recitals, and moving gymnastics equipment for his two children, Nikolas (age 12) and Kiana (age 9). His lovely wife, Shari, teaches at Banff Community High School and they both enjoy hiking, mountain biking, skiing, and camping.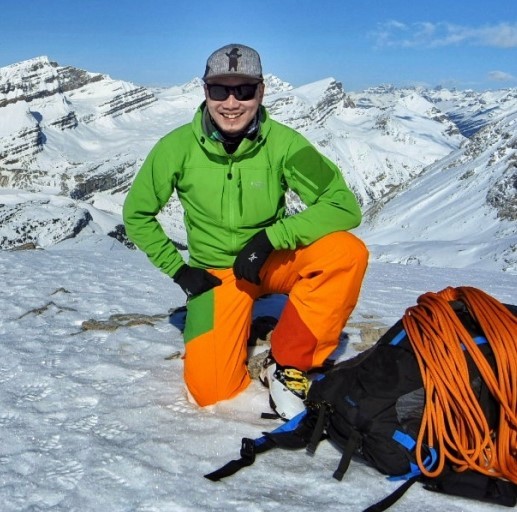 Tom Wong
Physiotherapist, B.Kin, M.Phty, CAFCI
Tom completed his Masters of Physiotherapy at the University of Queensland in Brisbane, Australia in 2009, he also holds a Bachelors of Kinesiology from the University of Calgary. Tom has a special interest in musculoskeletal physiotherapy and sports injuries.
As a graduate from Australia he has a strong manual therapy background taking a more hands-on approach to patient's treatments. In continuing to advance his manual therapy skills, Tom completed the Certificate in Orthopedic Manual Therapy program at Curtin University in Perth, Australia and will be pursing the Graduate Certificate in Clinical Physiotherapy specializing in Manipulative Therapy from Curtin University. Tom also obtained his Certificate in Anatomical Acupuncture from the AFCI in 2012.
Having served with the Canadian Forces and the Australian Defense Force he understands the demands of a "high performance athlete" and aims to empower patients to take control of their treatment by providing self management strategies and achievable goals. As an avid rock climber Tom has suffered many climbing related injuries and also has a special interest in those injuries from the shoulder, to the elbow, and the fingers.
During his off time you will find Tom in the mountains telemark skiing, mountain biking, at the local crags climbing, in the backcountry high up in the alpine, or traveling around the world.