Massage Therapists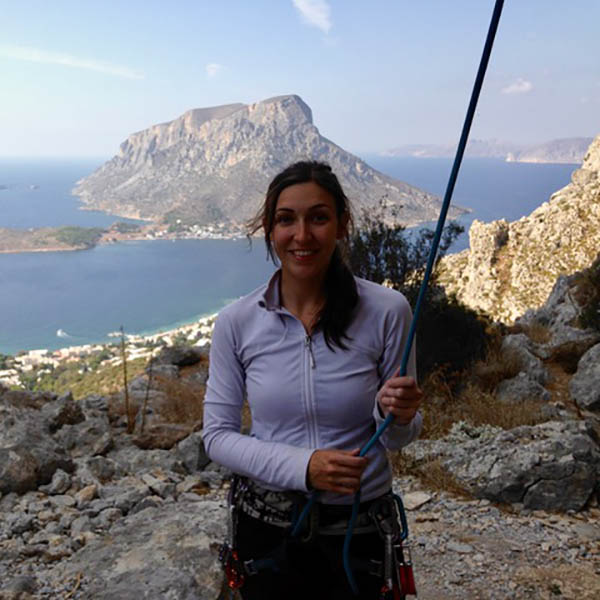 Alyssa Mossey
Massage Therapist, RMT
Alyssa has been living in and exploring Banff since 2009. Her love of the mountains inspired her to move out here from Ontario and she hasn't looked back since. Her appreciation for the body and sport sent her back to school in 2015 to obtain her 2200 hour RMT diploma. Alyssa is passionate about helping her clients achieve their recovery and wellness goals. She likes to incorporate many different techniques into her massages, including myofascial release, trigger point therapy, mobilization, sports massage and relaxation therapy. She also offers cupping and likes to incorporate it into her massages to benefit her clients. She loves to learn about new therapies and new ways to treat her clients. As an active rock climber, mountain biker and skier, her love for outdoor sports transfers into helping her clients excel in their pursuits.
Athena Markusson
Massage Therapist, RMT
Athena obtained a two year, 2,200 hour, diploma in Remedial Massage Therapy, in Saskatoon. Her certificates, experience, and special interests include: therapeutic massage, deep tissue, myofascial release, manual lymph drainage, neuromuscular therapy, trigger point therapy, joint play, intermediate shiatsu, cupping, range of motion dysfunction, postural dysfunction, headaches, muscle tension and pain management. Treatment plans are made and home care exercises are given as part of the session. Her depth of touch and massage is always dependent upon client care and pain tolerance. Her goal is to give her clients the very best care possible so that they may obtain their life, sports and wellness goals. Athena is a professional scuba diver and avid traveller. She has hiked many mountains, volcanos and deserts, and dived deep into many seas and oceans. Her other interest include free diving, paddle boarding, yoga, meditation and music. She has lived in Banff since 1990 having left a couple years at a time for various business ventures and education.
Julie Leavens
Massage Therapist, RMT
Julie combines fifteen years practical experience as a registered massage therapist and over three decades in the health/wellness industry as a fitness club owner, instructor and trainer, to help clients feel, move and function better. Advanced certifications in corrective exercise design and degree in human movement (BSc Kin U of Waterloo), enable her to address muscular imbalances causing pain and dysfunction and then deliver targeted, results-oriented and "just what you need" therapeutic and relaxing treatments. Her massage modalities include Trigger Point Therapy; Myofascial Techniques (Including Cupping); Kinetic, Pre-Natal, Swedish Relaxation, Deep Tissue and Orthopedic Massage; Manual Lymphatic Drainage; Muscle Activation and Active Release Techniques; Craniosacral Therapy Level 1 (completion March 2019).
An avid outdoor enthusiast and longtime Banff resident, Julie can be found exploring mountain trails with her 4 legged friends (horses and dogs) and her 2 legged partner Tim!